Ciclope Festival 2021 Award
At the Ciclope Festival 2021 held in Berlin in November,
"No Return" designed by tomita and art by Ishii
Awarded in the category of "Directing / 180 seconds or more".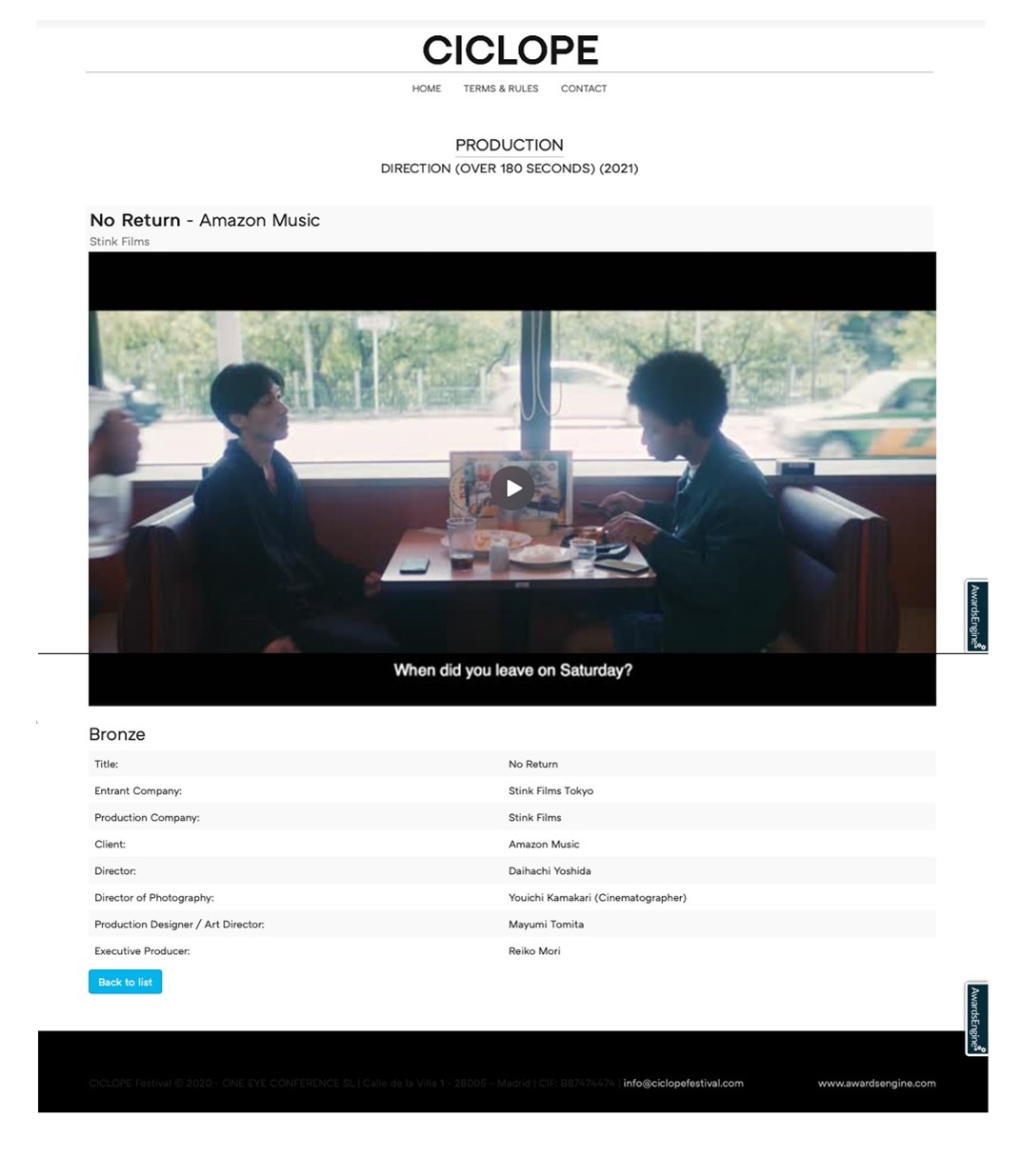 https://awards.ciclopefestival.com/?action=ows:entries.details&e=76679&project_year=2021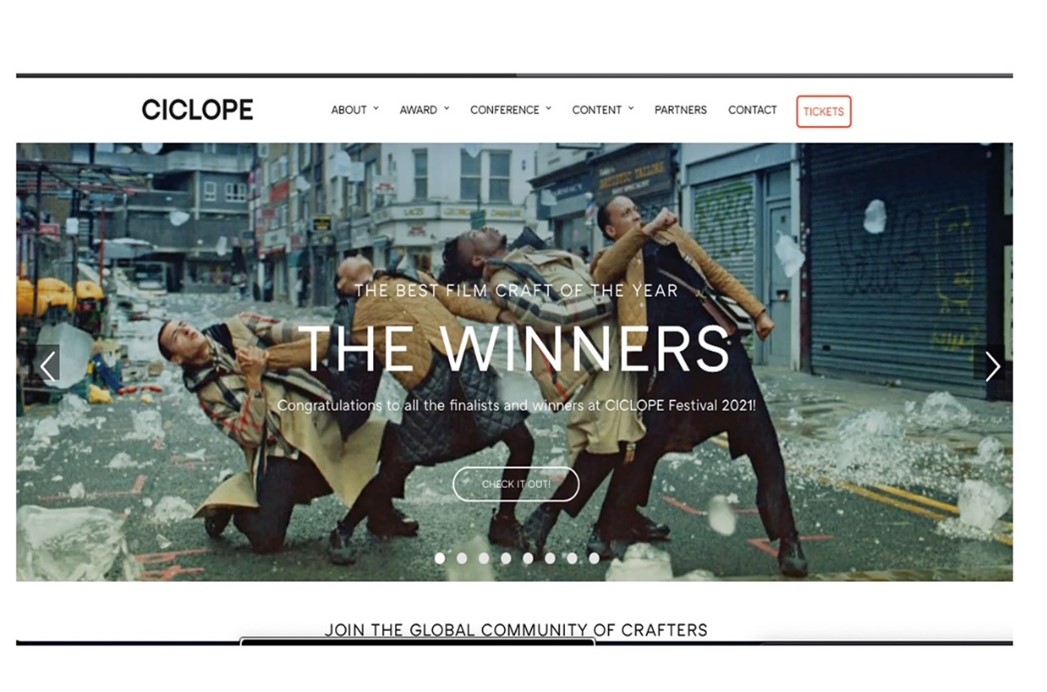 "Ciclope Festival" is like the Cannes Film Festival
It is not a festival that evaluates mainly production companies,
directors, editing, art, etc.
As an award for evaluating craftsmanship,
It is a global advertising festival that began in Berlin in 2010.